Server
Server Status

Online

Managers Online

0

Registered Players

22.616

Signed Boxers

66.416

- Female Boxers
- Male Boxers
- Young Talents
Fights

1.646.167

Local Tournaments

240.718

Daily Calculations (CET)

03:00 - 04:00

Next Maintenance

none
OBM Patch Notes
OBM Donation - Support us!
OBM - Boxing games online simulation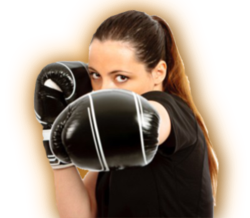 Pound for pound - The king of the boxing games
The Online Boxing Manager (OBM) is a free strategy-based browser game from the fascinating world of sports. Coach your fighters and manage their careers, while they fight against opponents from all around the world. Train the individual skills of your talents and lead them through exciting ranking fights, boxing games and tournaments. Play against your friends and knock them out.
Register now and play the OBM fighting game.
Do you like sports management and boxing games?
This online game is different from typical online boxing games and browsergames: this realistic sports game is about good tactics, hard training and clever management strategies. It is one of the most played boxing online games out there with over 15,000 registered players from all around the world. In this fascinating free online game you may become the manager of the most famous club in the world. Exciting boxing games and various league modes are waiting for you. Join the addictive sports game now and play for free.
The search for a boxing online game is over
The OBM Manager Online is among the most popular free boxing games online. Every management day is unlike any other in this fighting sports game. However, if you want to make your talents to real champions like the famous Muhammad Ali, you need to invest in their daily training. You can let your boxers fight against other players and win the championships. In the OBM league you can participate with your team in boxing games and fights against the clubs of your friends and other players. If you are not satisfied with your staff and their abilities in the free boxing online game, you can scout young talents or get more experienced boxers (some are even better than Floyd Mayweather or Manny Pacquiao) from the transfer market.
Play the OBM manager online game
The OBM is one of the few management and boxing games that has absolutely no costs. Neither does it require a local installation on your computer. Unlike many boxing games online, the player cannot buy success with real money. This management simulation is completely financed by our helpful user community through voluntary donations. Register now for the boxing online game.


OBM Browsergame News
| | |
| --- | --- |
| 14.07.2021 | Patch: League system has been revised. From now on there are only international leagues. The club location can thus be freely chosen. |
| 27.05.2021 | Sorry for the downtime today. Our hoster has shut down the system. |
| 14.03.2020 | Info: Server maintance has finished. We send all manager a gift in form of new items: 3x TP, 1x Boxernames, 2x Money bags |
| 11.03.2020 | Info: A server move is pending. Therefore, the system will down once in the next few days. |
| 26.12.2018 | New Gamecode on Facebook! Check out now! |
| 01.09.2016 | Info - Added new gamecode on facebook. Valid until September 14. OBM, all your base are belong to us! |
| 04.08.2016 | And if both of the following conditions are true:1) you like the OBM and 2) you are registered on facebook, then please LIKE us on facebook. Thank you! :-) |
| 01.08.2016 | Info - Added new gamecode on facebook. Valid until August 14. Check it out - it is worth it! :-) |
| 29.07.2016 | Info - Sorry for the downtime today. Our hoster has some problems to patch a switch on correct ports... we send you TP & Fitness Items as a gift. |
| 17.06.2016 | Info - Added new gamecode on facebook. |
| 19.04.2016 | We would like to apologize to all players for the downtime on the tournament days. You can redeem the following code: AUSFL-OBM-APRL |
| 26.02.2016 | Info - Added new gamecode on facebook. |
| 10.02.2016 | Patch - Updated cleaners effects and costs. |
| 27.12.2015 | Hotfix - Sorry for the downtime today. We fixed a bug in league fightday routines. |
| 10.12.2015 | Info - Added new gamecode on facebook. Added 2 new achievements. |

Season Report
[Season 133]